The "Expenditure analysis" menu of the Dashboard, accessible by users of networks with a Premium or Ultimate plan, is divided into two tabs: cost center and group tags.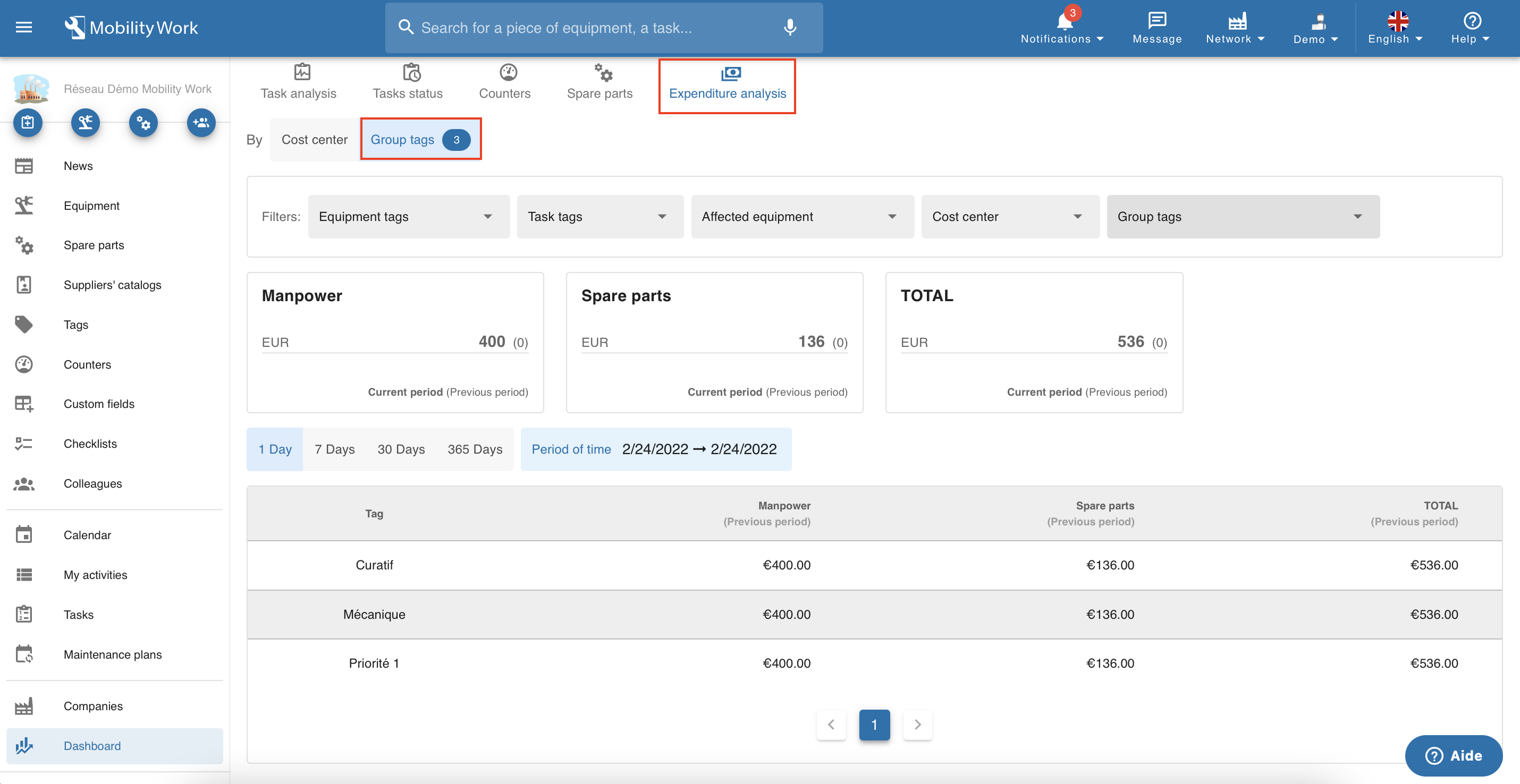 In the "Group tags" tab, several filters are available to help you refine your search: period, equipment tags, task tags, equipment concerned, cost center and group tags.
Once you have selected your filters, you will see a summary of your labor expenses, a summary of your parts expenses, and the total of these two expense items.
Scrolling down you will find details of your labor and parts expenses for each tag in the selected group tag.