The "Expenditure analysis" menu of the Dashboard, accessible by users of networks with a Premium or Ultimate plan, is divided into two tabs: cost center and group of tags.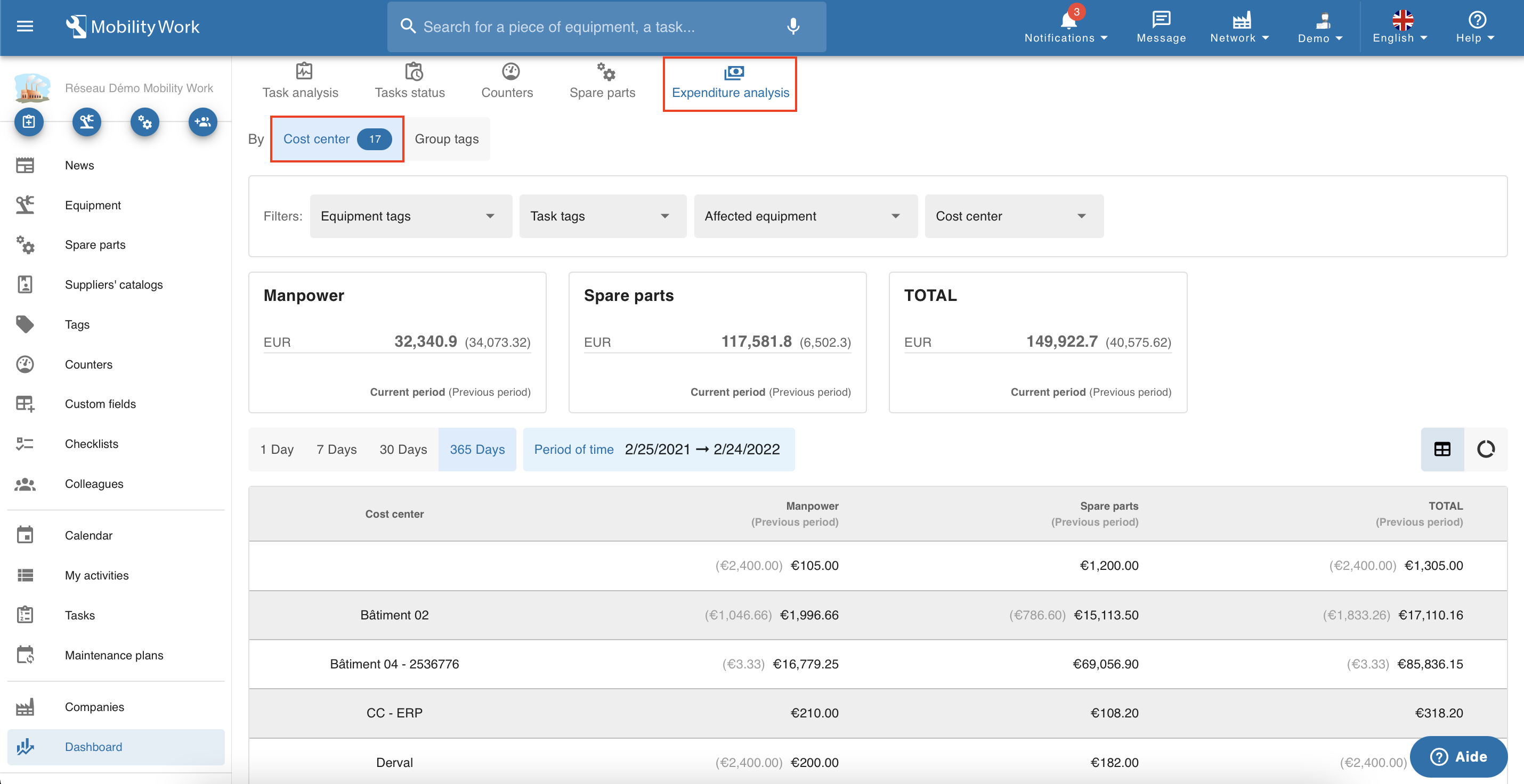 In the "Cost Center" tab, you can use several filters to refine your search: period, equipment tags, task tags, equipment concerned, cost center. This way you will find all the expenses in spare parts and labor of your network.
Once you have selected your filters, you will see a summary of your labor expenses, a summary of your parts expenses, and the total of both expenses.
Scrolling down, you will find details of your labor and parts expenses for each cost center.
This data can be represented, according to your preference, as a table or as a pie chart.