Customers with a Premium or Ultimate plan will find a "Expenditure analysis" tab in their Dashboard.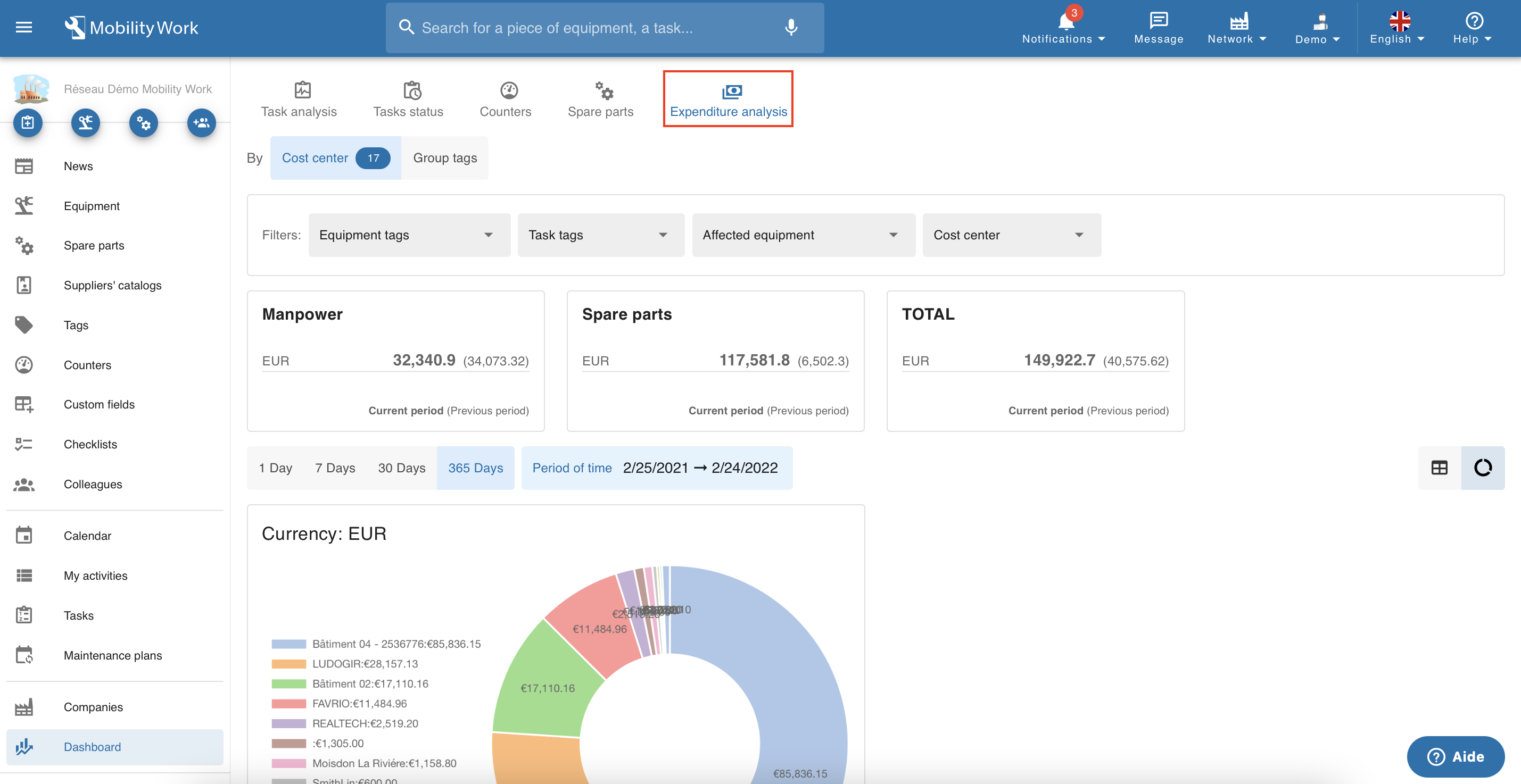 This allows you to view all the expenses for spare parts and labor. The expenses are broken down by cost center or by group of tags, depending on your preference.
You can use several filters to refine your search:
time frame,
equipment tags,
tasks tags,
equipment involved,
cost center,
if you are in the "Group tags" section, you will find an additional filter that allows you to choose a particular group of tag.
Depending on the filters you select, you will find a summary of your labor expenses, parts expenses, and the total of these two expenses.