The "Counters" dashboard allows you to find the data concerning the values of the counters entered during the maintenance interventions.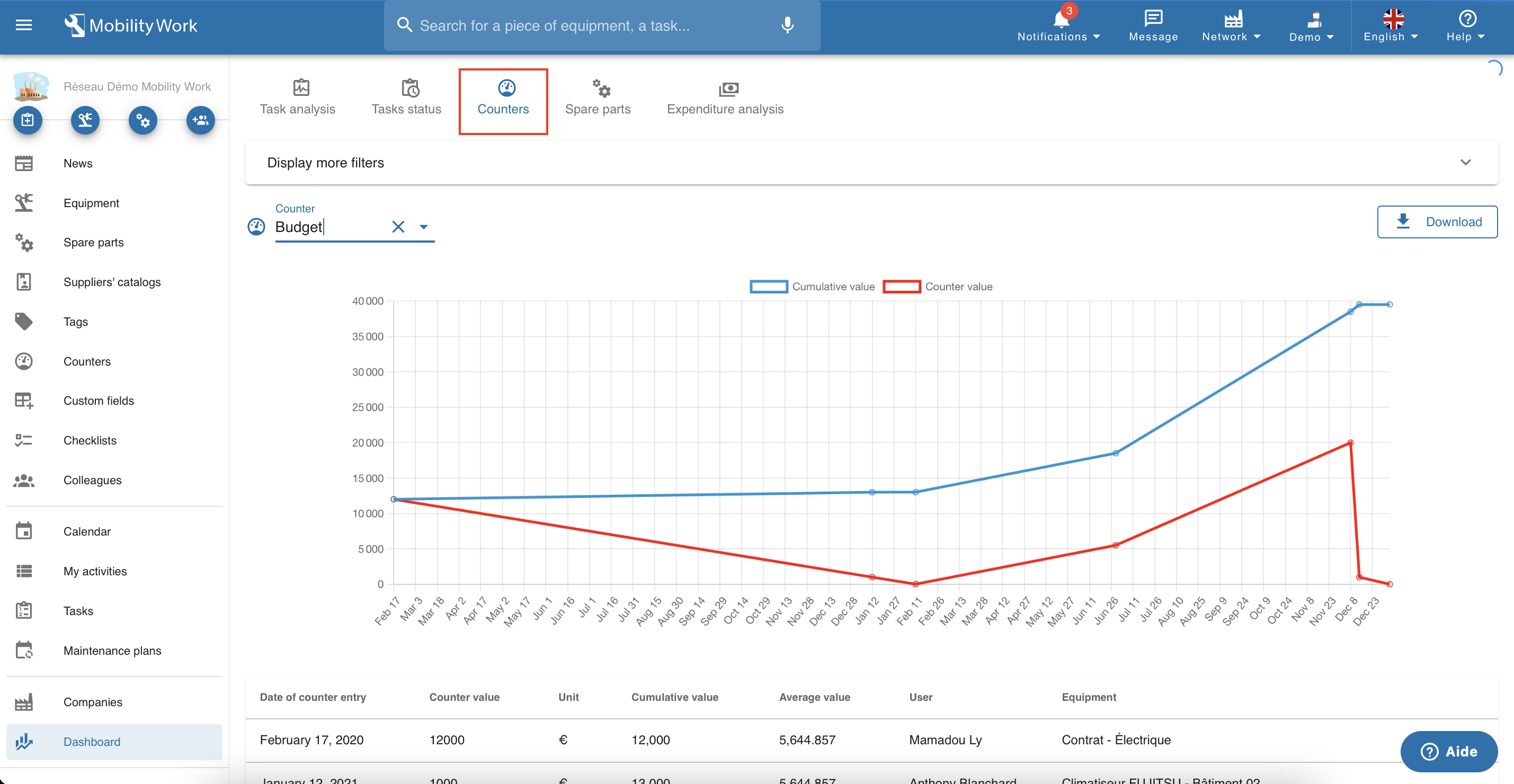 Select a counter from the drop-down menu to view the corresponding graph. You can move the mouse cursor over the graph, specifically over the highlighted points, which will allow you to see the exact value of the counter reading, as well as its date.
Then, thanks to the filter panel, you have the possibility to refine your search according to, for example, a time frame, or an equipment, or other.
Below the graph, you will see that other data are available to you: the date of the reading, the counter value, the unit, the cumulative value, the average value, the user and the affected equipment.