Mobility Work CMMS has an integrated analytical tool to make the most of your maintenance data.
The "Dashboard" section, located in the menu on the left side of your screen, allows you to access task-based analytics tables, and to find your maintenance data compiled in graphs and charts so you can analyze it.
In the Dashboard you will find several menus, depending on the data you want to view: Task Analyses, Task Status, Counters, Spare Parts, and Expense Analyses.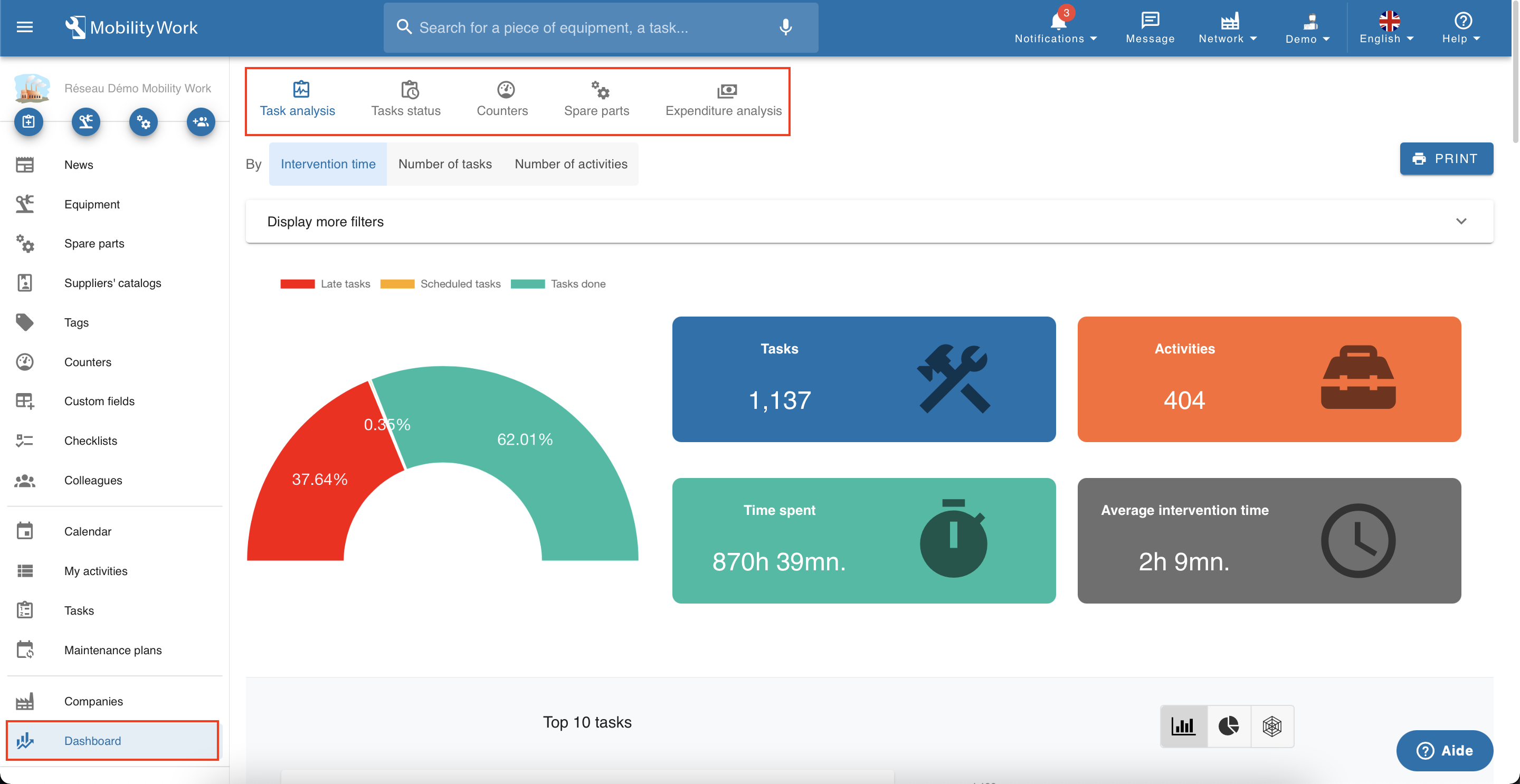 Each tab contains different summary charts, such as:
the top 10 tasks performed by the teams,
the top 10 most used tags,
the top 10 most active users.
By clicking on "Display more filters", you will find a filter panel allowing you to refine your search according to different criteria. These are similar to those of the equipment and task search.
This feature is accessible in read-only mode to Administrators and Technicians profiles.